ASK QUESTIONS. MAKE MONEY.
WE'RE NOT KIDDING.
The easiest, most lucrative partner program for MSPs you've ever seen.
Stop leaving money on the table. As an MSP, we believe that your goal is to provide the best possible service to your client while being their go-to trusted partner for all things computer. If you're doing a good job, then it's natural that your clients will come to you when they have needs related to custom software development, mobile app development and website development.
But what if you don't provide those services?
That's where we come in. TechRiver has been developing custom software since 1998. We've got the gray hair to prove it. And we want to be your strategic partner so that when your client asks you questions about if you offer software, mobile app and web development, you can say "Yes" with certainty and confidence.
What's in it for you?
This is a partner program. When you're our partner, we treat you like a truly valued partner. In fact, you are our life blood so we compensate you accordingly. We pay you a 20% commission for any and all money received from a client that you referred to us for as long as they remain our client. To put that in some perspective, consider that over a year's time, you'll likely be able to uncover anywhere from 20K-40K of software opportunities. That could be an additional $8,000 for you. Even better, this gift keeps on giving because it's for all receipts. So if a client asks for follow up work or if WE sell them more work, you still earn commission on it.
X
TYPICAL ENGAGEMENT
$8,000
X
=
AVERAGE
$8,000
Goes to You Each Year
Honestly, I wasn't expecting much. I don't have a lot of requests for custom software development from my customers. But all it takes is one good one. One of my clients needed an antiquated MS Access-based system replaced. I hooked them up with TechRiver who more than delivered. I received over $4K in residuals. Not bad for 15 minutes of "work".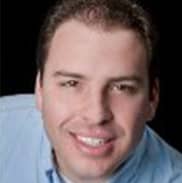 Nathan Viveiros
Founder and CEO of ThinkTech Computers, Inc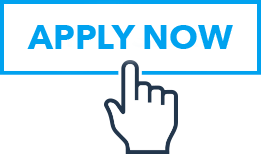 Not a whole heck of a lot, actually. Assuming you already have a battery of questions that you ask new and existing clients on quarterly reviews, all you have to do is add 13 questions to that list. If your client or prospect answers "No" to any of those 13 questions, then it's a software development opportunity. All you have to do is let them know that you have someone who might be able to help with that and you'll have us call them. That's it. Really. We take it from there. You don't have to close them. We do. And we keep you informed about the results.
Why TechRiver?
We're not fly by night. We've been around long enough to use phrases like "fly by night". In that time, we've become proficient in more than just software. We know business. And we know marketing. So we don't just do what we're told. We ask lots of questions about how what's being developed fits into the big picture. We may end up proposing something other than what was asked for if we think that the business will achieve greater benefit.
Also we're fun to work with. We have a great attitude and great energy. We're highly responsive. We know that good communication is everything. We'll make you proud.