Who We Are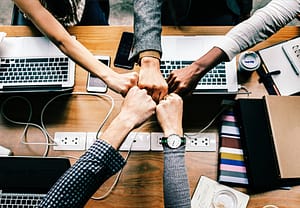 We've Been Around The Block
TechRiver has some grey in the sideburns. We opened our doors way back in November of 1998 which seems like decades ago because it is. We founded the company with some simple guiding principles:
We listen well.
We're innovative in our solutions.
We're passionate.
We care.
It turns out that that's a pretty good recipe for creating long-term relationships and that's what we've done.
Our Mission
Our purpose is to develop powerful, easy to use systems and processes that enable our customers to attain an unprecedented level of effectiveness.
We Value:
Understanding – We carefully listen to our customers without preconceptions. Thus, we offer creative solutions that meet or exceed their expectations.
Integrity – We honor our word and operate consistent with it.
Passion – We bring excitement, enthusiasm and inspiration to our work.
You Can Count On Us To:
Execute our operation consistent with our Values and Purpose.
Deliver quality, reliable products and services at a fair price.
Interact with our customers in a competent and professional manner.
Competence
TechRiver offers extensive experience in providing technology planning, software development, web development and online and offline marketing expertise. Each of our senior staff has over 15 years of experience working with numerous clients to provide effective online solutions to critical business problems.